Slice Showcase 
Planning a grand event and need a cake to top it all off?
With our Slice Showcase, you can pick any 4 slices and get them boxed up so you can do your sampling at home with loved ones.
Discuss their fine attributes and make your selection before getting in contact with our Custom Cake program!
We've done cakes for weddings, cast reunion parties, bat mitzvahs, quinceañeras, retirement bashes, and so, so much more!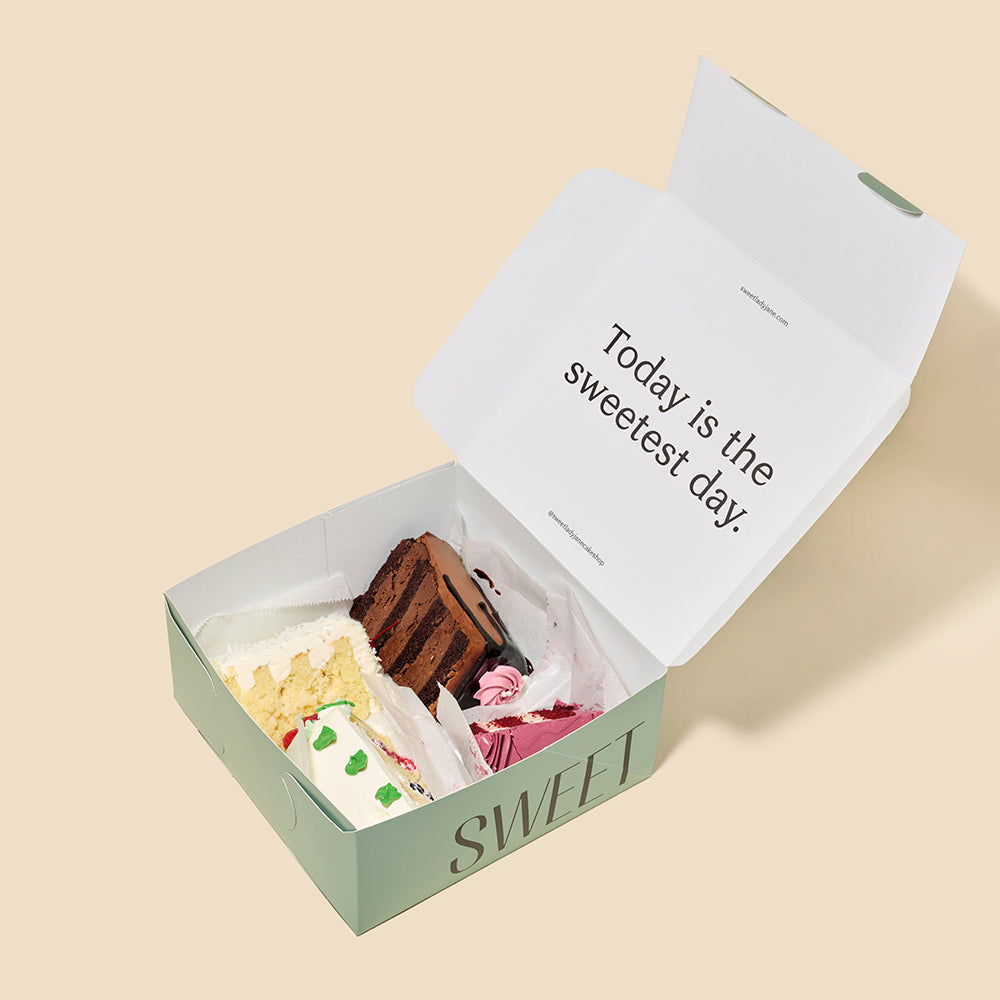 MAKE TODAY THE SWEETEST DAY
Whether you're celebrating a birthday, graduation, promotion, or new baby, our decadent sweet treats are perfect for toasting all the best days. We believe that gathering around the table makes for some of the best memories and we're proud to craft delicious, high quality confections that make your festivities all the more sweet.